Prankster dives under America Ferrera's dress on Cannes red carpet
JUST ADDED: 5 Seconds of Summer will be rocking the stage at this year's iHeartRadio Music Festival Village in Las Vegas! The band sat down with Ryan Seacrest to break the news. Click here to buy your tickets now, before they sell out!
America Ferrera had an unpleasant Cannes Film Festival appearance on Friday when creepy and insufferable red carpet prankster Vitalii Sediuk crawled underneath her dress.
WATCH VIDEO BELOW
The "journalist," who has previously targeted Will Smith, Bradley Cooper, Leonardo DiCaprio and others with his stunts, caused commotion on the How to Train Your Dragon 2 red carpet when he crept toward Ferrera, slid behind her, and looked up her gown.
While Ferrara and her co-stars were stunned but remained relatively calm as security guards grabbed Sediuk and hauled him away.
Photos of the incident — along with footage, after 1:05 in the clip — are below.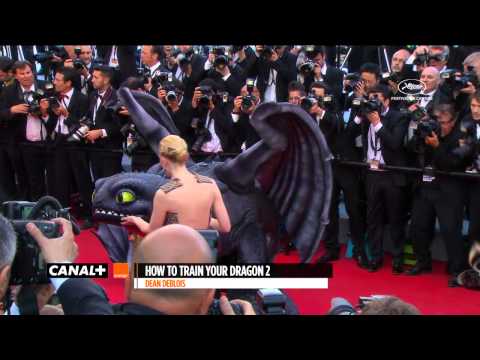 Photo Credit Getty Images